I've been sorting out my traditional art bits and bobs, and revealed my wips again which are aching to get finished.

So... I've started working again on 'Blue Tits in Spring'

Here's a couple of details of the unfinished piece, so far.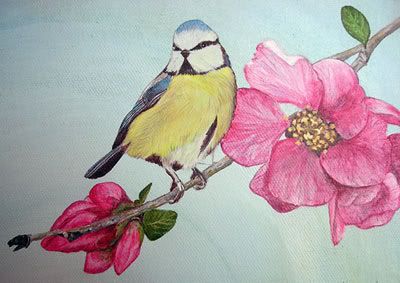 I'm really hoping to complete this, this year lol :)

Its on a 12 x 12 box canvas, painted in acrylics.